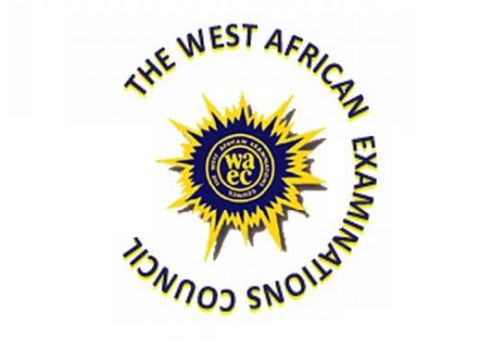 2018/2019 WAEC GCE RUNZ BIOLOGY PRACTICAL QUESTION & ANS – NOV/DEC EXPO
Waec gce 2018 BIOLOGY PRACTICAL Expo/Chokes/dubs/Runs,waec gce 2018 BIOLOGY PRACTICAL, waec gce 2018 BIOLOGY PRACTICAL questions and answers – nov/dec expo,BIOLOGY PRACTICAL waec gce 2nd series expo/runs
Exam date : MONDAY, 3rd September 2018
=-=-=-=-=-=-=-=-=-=-==-=-=-=-=-=-
 BIOLOGY PRACTICAL ANSWERS FROM EXAMHOT.COM
–=-=-=-=-=-=-=-=-=-=-==-=-=-=-=-=-=-=-=-=-=-=-=-=-=-=-=-=-=-=-=-=-
BIOLOGY PRACTICAL THEORY:
=-=-=-=-=-=-=-=-==-=
(1ai)
I- Petal
II – Ovule
III – Ovary
Iv – Filament
V- Anther
Vi – Stigma
(1aii)
Female reproductive organ of a flower.
(1bi)
-IV
-V
(1bii)
-V
-IV
-II
(1c)
I – It attracts insects for pollution.
II – It produces the seeds.
V – It produces the pollen grains.
VI – It receives the pollen grains for pollination to take place.
(1di)
E – Marginal placentation
F – Axile placentation
G – Parietal placentation
H – Free central placentation.
(1dii)
E – They are arranged in a single row.
F – They are divided into chambers.
G – The placenta occurs at the edge.
H – The placenta occurs freely in the centre.
(1diii)
E – Delonix Regia.
F – Tomato.
G – Paw-Paw
H – coconut
-=-=-=-=-=-=-=-=-=-=-=-=-=
2ai)
A Sex male
B Sex female
(2aii)
A – Because is a sperm cell tum
Because D is an enoumerom
(2B)
The letter X between cliedram A and B
represent mating (crossbreeding)
(ci)
– testis
– Sperm Cell
– Union
– Zygote
2cii)
i)Because it whene Sperm Cell Que formeel
ii) because it has head and tail on for movement
iii) Because the sperm colegg fuse together
iv) it is the product of the Union
(2d)
The process is meiotic division
(2ei)
The reproductive organ (Scrotum)
(2eii)
The reproductive organ (Ovary)
(2fi)
The animal A and B that shows dominant character for skin colour is A
(2fii)
Because all the Fi generation where hetrozygote skin colours of A.
(2g)
(i)
The genotype of animal A is BB while the genotype of animal B is bb.
(ii) The phenotypic ratio of Fi generation is 4:0
(2h)
-Height
-Size
-Horn
-Tail
-=-=-=-=-=-=-=-=-=-=-=-=-=-=-=-=-=-=-=-=-=-=-=-=-=-=-=-=-=-=-=-=-
4ai) Vertical section of a human skin
4aii)
i – hair shaft
ii – sebaceous gland
iii – erector muscle
iv – sweat gland
vi – blood vessel
vii – fatty cells
viii – cold sense receptor
ix – dermis
x – epidermis
4b)
– it gives protection to the underlying parts of the body
– regulates loss of moisture from the body
– protect the body against invasion by foreign organisms such as bacterial
– production of victim D
– reception of external stimuli
4c)
low – constricts
high – contracts
(4d)
Vi – transfer oxygen and nutrients to the skin
Vii – responsible for sencesitivity at the skin to light
Viii -Provides a water prof barries and create our skin tone
(e) hot day:
=> vasodilation
=> sweating and cooling
=> skin relaxation
(II) cold day:
=> vasaconstrition
=> erector muscle contract
=> skin assume ereat protection one trapped in between
(f) vitamin D
(g)
– Bathing with soap and water
– Exposure to fresh air
– Exposure to sunlight
– Check up on disease break out
-=-=-=-=-=-=-=-=-=-completed=-=-=-=-=-=-=-=-
2018/2019 WAEC GCE RUNZ BIOLOGY PRACTICAL QUESTION & ANS – NOV/DEC EXPO