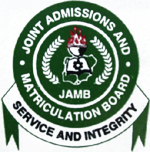 ABUJA-THE Registrar of Joint Admissions and Matriculation Board, JAMB, Prof. Is-haq Oloyede,has said the board would not consider any candidate without O'level or A level requirement this year.
JAMB candidates Oloyede insisted that only candidates who meet the O' level and A' level requirements and other criteria set by institutions would be offered admission in 2017/2018 session.
He spoke in Abuja, at a Training and Sensitization Forum on Central Admissions Processing System, CAPS, for admission offers, candidates and stakeholders. The registrar explained that candidates with higher scores in the Unified Tertiary Matriculation Examination, UTME, may not be admitted but could be eligible for admission consideration.
"Scoring higher than the cut-off mark does not guarantee admission but makes the candidate eligible for admission consideration. It is not UTME that qualifies the person. It is O level, A level that qualifies a person for admission, "he said.
"That is why you can go from here to UK, you can go to Ghana, Uganda, Republic of Benin, nobody ask you of your UTME, they ask for your O level because by law it is the school cert that qualifies you not JAMB. "We admit students when we do not know whether or not they are qualified. You will say you took JAMB, you had 300 later you will now come back and say he is not qualified. Why? No O level, no mathematics, no English when you have not considered the real issue which is: does he or she possess five credits?"
"From this year we have said no. before you can recommend a candidates you must ensure that that candidate has the O level or A level requirements and in addition to other requirements.
"JAMB will not consider any candidate from you unless you can convince us that he/she is qualified by O level or by A level.
"A situation where we admit students and you now turn round and come back and say they are not qualified because they do not possess the O level because the O level is the qualifying certificate. It is not JAMB score." The registrar also said the board would no longer consider or regularize admission of candidates done illegally by tertiary institutions.
"We know that we have abused the process. What we have been doing is to send N5, 000 each to JAMB in the name of regularization without capturing their picture, without capturing anything. You pay N5, 000 and then they are regularized.
"We have not stopped to do backlog but from 2016 upward we will not allow anybody to do backdoor admission. Anybody that is not properly admitted is not properly admitted and cannot benefit from regularization.
"You cannot admit anybody under the table. Let us know your problem and let us collectively solve the problem so that you do not need to do such thing. "We don't have accurate data because what we have on record is different from real life. We cannot continue to do that.
We will protest to the whole world that we have 500 students in our institutions but in reality they are about 1 million but 500, 000 thousand have been admitted illegally