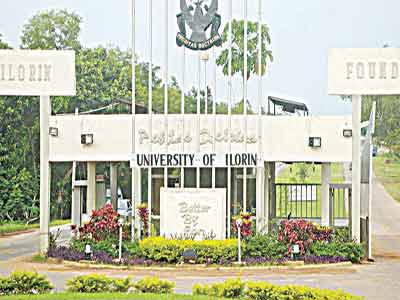 University of Ilorin, UNILORIN produced 89 first class graduates. The Vice Chancellor urges 9,018 graduating students to prepare for new life challenges.
The Vice-Chancellor, University of Ilorin, Prof. Sulyman Abdulkareem, on Friday reminded the 9,018 graduating students of the university to brace up to the new challenges providence might likely bring their ways.
Abdukareem said this during a convocation lecture preparatory to the 33 Convocation for the 2016/2017 Graduation of the university in Ilorin.
"As you step out of this hall, probably thinking erroneously that the struggle has ended.
"I must caution that the majority of you, especially those of you that have humble background, will begin a life of another struggle.
"But you should not fret, but be prepared to brace up to the new challenges of life.
"The only way to win the struggle is to be purposeful and ingenious,'' he advised.
The don further said the graduating students must gear up to persevere, adding that gone were the days employers waited on convocation arena with assorted job offers.
He explained that the university produced 89 First Class graduates, 1,932 Second class Upper Division, 3,727 Second Class Lower Division, 1,309 Third Class, and 117 Pass.
Earlier, the Pro-Chancellor and Chairman Governing Council of the institution, Dr Abdullahi Oyekan, said the university had good reasons to celebrate in view of its monumental success records.
Oyekan, therefore, urged philanthropists, well meaning Nigerians, and non-governmental organisations to contribute to the development of the institution in order for it to serve the country better.
He also called on the graduating students to use the knowledge and skills acquired from the university to improve themselves and their society.