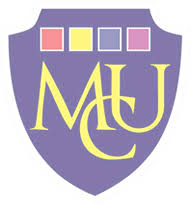 Mcpherson University School Fees For New Student Of 2018/2019 Academic Session.
Mc Pherson University school fees for new students 2018/2019 academic session has been released by the school management and authority, therefore all prospective students or candidates interested in furthering their education in MCU are advised to go through the school fees schedule below before payment of fee.
The table below itemizes McPherson University School fees schedule for all courses offered in MCU undergraduate students for 2018 and 2019 academic year.
The fees as seen in the table below includes acceptance fee, examination fee, ICT fee, library fee, hand-book fee, games fee and a host of other fees payable by new students.
Please note that acceptance fee is to be paid first upon admission into MCU or any private university in Nigeria as a proof of acceptance of the provisional admission from JAMB. See below the table for the acceptance fee payment details.
Prospective students are therefore advised to read through to get all vital information needed in paying their fees on time.
Late payment would attract extra charges and failure to pay the fees on time could lead to the student's inability to seat for their semester examination as approved by the management of the institution.
Upon reading of this information, you would be clear about the following;
McPherson University School fees for new students 2018/19 Academic session
McPherson University School Fees for All Courses in 100 level (Freshers)
MCU acceptance fee for new students 2018/19 Academic session
Other fees and charges as seen in the table below.
MCPHERSON UNIVERSITY SCHOOL FEES SCHEDULE FOR NEW STUDENTS OF 2018/2019 ACADEMIC SESSION
BANK – UBAACCOUNT NAME – McPHERSON UNIVERSITY
UBA ACCOUNT NUMBER – 1016167691
IMPORTANT NOTICE
McPHERSON UNIVERSITY
In addition to the School Fees above, fresh students are expected to pay the under-listed fees:
Acceptance = 50,000.00
Medical Screening = 10,000.00
Result Verification = 5,000.00
AlI payments should be made in the name of the student to the above School's Account with UBA
NOTE: FOR ALL STUDENTS
Payment of N20,000.00 Naira development levy for Parent Lecturer Forum (PLF) should be made to the following account :
BANK: ACCESS BANK PLC
ACCOUNT NAME: McPHERSON UNIVERSITY PARENT LECTURER FORUM
ACCOUNT NUMBER: 0700658330

GENERAL INFORMATION: Please note that three receipts will be required from fresh students before registration i.e School Fees, Acceptance/Medical/ Result Verification and PLF receipts while returning students will be required to submit two receipts before registration i.e School Fees and PLF receipts.
WARNING!!
Please ensure that all payments are made into McPherson University Accounts as stated above and NOT into any individual or group account. Please beware!
Satisfied with the information provided? all questions as regards McPherson University school fees for new students 2018/19 academic session.