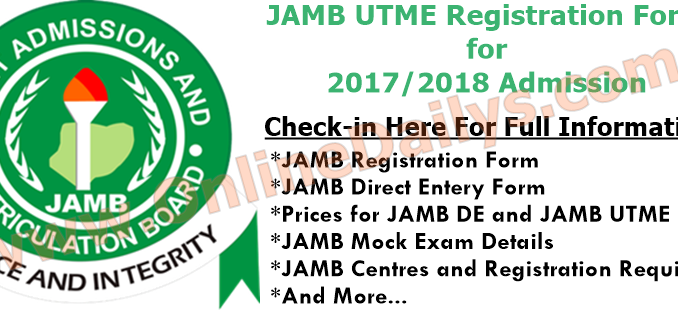 This are questions asked by candidates : When is Jamb 2018 mock exam and is it compulsory? This is what I am about to share with you. The Jamb 2018/2019 mock examination is 100% optional and Jamb mock examination shall commence from Monday 22nd to Wednesday 24th January, 2018 .
Score 280+ in ur jamb exams with our runz
This was confirmed from the Official 2018 UTME Registration Details released by JAMB. According to the details, the Mock Exam is totally optional (you can choose NOT).
If you would like to take the JAMB UTME Mock Exam, then you will need to indicate this while you register for the 2018 JAMB UTME. You may want to click here for how to pass Jamb 2018.
After you have indicated your interest to take the UTME Mock Exam, You will have to wait until you have received a message to tell you what centre you will write the UTME Mock Exam.
You will also need to make a payment of
N700 to the CBT centre, in order for you to take the UTME Mock Exam.