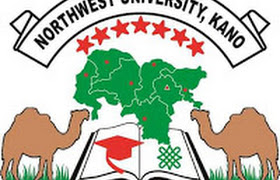 The Authorities of the Yusuf Maitama Sule University a.k.a Northwest University, Kano has published the registration guidelines for the 2017/2018 academic session.
YUSUF MAITAMA SULE UNIVERSITY, KANO (OFFICE OF THE REGISTRAR) ACADEMIC DIVISION REGISTRATION GUIDELINES FOR 2017/2018 ACADEMIC SESSION
1) Collection of Admission letters at the Academic Division (for fresh Students only who must present their original Certificates and or Statement of results for sighting)
2) Online Registration: find attached the detailed online registration procedure for your guidance
a) Make your Remita payment at any Bank branch nationwide and make sure that your full name, UTME REG. NUMBER, TELLER NUMBER and Transaction ID are reflected on your payment receipt.
b) Print your Remita PAYMENT INVOICE (RRR) and the following documents if you are a fresh Student.
(i) 2017/2018 Central Registration Requirements (CRR)
(ii) Registration Guidelines for 2017/2018 Academic Session
(iii) Online Registration Procedure for Fresh Students
(iv) Students Screening Form 2017/2018 Session.
(v) Student's Undertaking
c) Proceed to the Bursary office for verification of the amount to be paid with the following documents:
(i) Printed PAYMENT INVOICE
(ii) Admission letter
(iii) Jamb UTME Result Slip/DE Acknowledgement Slip
3) Return to the ACADEMIC DIVISION for commencement of the Central Registration.
4) Proceed to Faculty Office, for guidance on the faculty/Departmental registration procedure.
5) Proceed to your level coordinator to obtain list of courses to register on the PORTAL.
6) Return to the PORTAL to print the following:
(i) Bio-data Form (for fresh Students only)
(ii) Acceptance confirmation letter (for fresh Students only)
(iii) Course Registration Form (CRF). [for all Students]
7) DOCUMENTATION: Submit copies of documents printed at 6 above to the following Units (fresh Students – all the documents, returning Students CRF & payment receipt only):
(i) Academic Division,
(ii) Faculty and Department
(iii) Students Affairs Division
8) Go to the University library for Registration
9) Go back to the Students Affairs Division for your ID card
10) Late Registration attracts additional charges of Five Thousand Naira (N5000.00) only to be paid within a specific period to be announced later.
NB:
1. STUDENTS ARE ADVISED TO STRICTLY ADHERE TO ABOVE REGISTRATION GUIDELINES.
2. FAILURE TO REGISTER WITH ALL UNITS OF THE UNIVERSITY MAY LEAD TO WITHDRAWAL.
SIGNED
Suleiman Saleh, MNIM
Academic Secretary
For: REGISTRAR