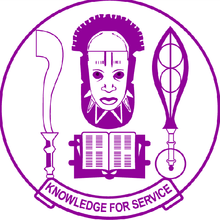 Few days ago, I wrote that the Uniben first batch admission list has been released on jamb caps and uniben kofa. I never knew that that uniben could still perform another magic my dropping a new admission list secretly.
The good news is that Uniben just updated another admission list which I would prefer to call the 2017 Uniben Second Batch or updated admission list.
One of my student just confirmed it by sharing his Updated Uniben admission status. This admission list is only available on Jamb Caps admission status checking portal for now.
For those who still don't believed that Uniben just released another admission list, the image below would convince you.
One thing I noticed is that his course was changed and he is now being asked to do change of institution.
Is this strange to you as well? I am still researching on this issue. However, you may want to click here for how to do change of institution.
You may be asking, how do I check the Uniben admission list? It is very easy.
Check your Uniben admission list
You could also visit the university of Benin kofa login portal to check your admission status by using using this uniben kofa link.