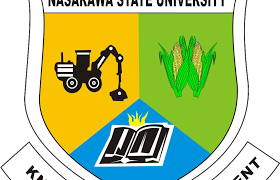 Mohammed Mainoma , made this known when the state House of Assembly Committee on Education , Science and Technology paid an oversight visit to the school .
Mainoma , who was represented by the institution 's Registrar , Mr . Bala Ahmed , commended the Assembly for its support in ensuring that the standard of education improved in the institution .
He said , " On the number of requests by candidates seeking admission arising from JAMB result released this year , over 30 ,000 candidates want to be admitted into this university.
"Unfortunately , our carrying capacity cannot absorb that number , as we do not have more than 4 ,000 admission quota .
"This admission quota is not done by the university, but it is from the National Universities Commission , which determines admission quota of universities .
"This is based on the aggregation of facilities , infrastructure such as classrooms , quality of library and the quality of staffing .
"The university will be queried if we go beyond the admission quota . So , we seek your understanding, candidates and everybody 's understanding in this area .
"Certainly , not every candidate will get the admission , no matter how we try, " he said .
The VC expressed appreciation for the efforts of Governor Tanko Al- makura, TETFUND and donors for the provision of fund for infrastructure development , such as construction of road networks, lecture halls, training , and students ' hostels , among others.
Earlier, the vice chairman of the committee , Mr . Muluku Agah ( APC -Nassarawa Eggon East ) , who led the delegation , said the aim of the visit was to assess the level of 2017 budget performance of the university.