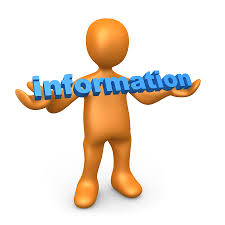 There are quite a number of medical schools in Nigeria. But, there are some medical schools that stand tall and have been able to distinguish themselves as the best among others.
To be qualified as a medical practitioner in Nigeria, you must attend a medical school.
But, you might also want to select among the best, if you want to be among the best medical doctors in Nigeria and be able to rub shoulders with your peers on the international scene.
To achieve these, we have compiled a list of best medical schools in Nigeria you should consider in your quest to become a medical doctor.
Best Medical Schools In Nigeria For Medicine
University of Ibadan
The university of ibadan owns the University College Hospital (UCH) which is one of the largest medical colleges in Nigeria. The facility spans hundreds of acres and is equipped with facilities to facilitate learning. It is said that if an ailment can not be cured in UCH, it can not be cured anywhere else in Nigeria.
University of Lagos
The university of Lagos is known nation-wide for offering many of the best medical courses in Nigeria. The varsity has a faculty of medical sciences, a faculty of clinical sciences as well as a faculty of dental sciences. Located in the middle of Nigeria's busy e-commerce centre, the Lagos teaching hospital (LUTH) treats many diverse ailments from lagos and its environs.
Obafemi Awolowo University
Obafemi Awolowo University (OAU) is home to one of the best teaching hopital in the country. OAU Teaching Hospital (OAUTHC) produced many brilliant minds and has been churning out brilliant medical doctors for ages on a consistent basis. The medical facilities here is also of great quality. Many diverse ailments have been referred to OAUTHC from all over the country.
Ahmadu Bello University
Ahmadu Bello University (ABU) is the medical hub of Northern Nigeria. If you are from the North ABU should be top on your list if you want to study medicine. ABU's Teaching Hospital has a number of impressive facilities and equipments as well as eye-catching structures that makes it to stand tall above others.
Furthermore, the institution is staffed with dedicated and experienced lecturers to give you a fantastic medical learning experience.
Lagos State University
Lagos State University has carved a niche for itself when it concerns medical practice and professionalism. The University's college hospital-Lagos State University Teaching Hospital (LASUTH), is popular for the many breakthroughs it records.
University of Nigeria, Nsukka
University of Nigeria (UNN) is another top university with a bubbling medical school. Apart from its teaching hospital (UNTH), there's also a veterinary Hospital which caters for pets and other animals. Just like ABU, UNN ia another university acting as regional hub in Eastern Nigeria.
University of Benin
UNIBEN's Teaching Hospital has specialists and qualified doctors working around the clock. Armed with the best equipment and facilities, the health institution deals with a variety of specialists and serves the majority of persons in Benin and other environs.
University of Ilorin
The University of Ilorin also boasts of nice facilities and structure for its medical students. A huge plus is that the school runs on a tight schedule, so students tend to graduate on time when compared to their mates at other varsities.
Delta State University
Delta State University is favored by many students aspiring to study medicine in the Southern part of Nigeria. The DELSU Teaching Hospital is renowned in almost every area of adult education. It also has a high ranking for other specialties including radiology, community health, urology, psychiatry, surgery.
Niger Delta University
NDU is located in Bayelsa State. It has a sought after medical college and is one of the best at the moment.
Ambrose Alli University, Ekpoma
AAU is ranked among one of the best at the moment, if not, it would not have made it to this list. One very interesting thing about AAU is that they hardly go on strike, so you are assured of a smooth and uninterrupted program.
University of Jos
University of jos Teaching Hospital (JUTH) is located in the heart of Jos, the Plateau state capital. The hospital provides a wide range of medical, surgical, diagnostic, out-patient, rehabilitative and support services to the residence of Jos. The teaching hospital has made it strides in the training of high and middle manpower for the health industry.