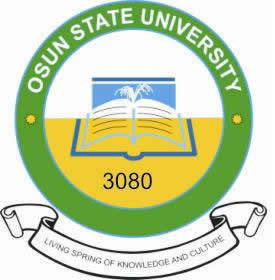 The management of Osun State University (UNIOSUN) has released the amount payable as school fees and other charges for all newly admitted students for 2017/2018 academic session.
TOTAL AMOUNT TO PAY AS SCHOOL FEES
Non Science –  N210,500.00
Science/Anatomy /Physiology – N245.500.00
Nursing/Law /Public Health – N285.500.00
All Engineering Courses – N250.500.00
Accounting, Political Science, Business Administration, Economics & Industrial Relations & Personal Management – N235.500.00
OTHER CHARGES
*Departments that may have peculiarities such as Laboratory manual, teaching pratice manual, other training kits etc. should be charged separately subject to approval by the University Management.
*Add and delete of course after registration will cost N1,000.00
*Student that register before resumption will has 5% rebate (20th September – 19th November 2017) to be enjoined by student who make full payment.
*5% increase will be added to late registration at the closure of normal registration and 1% increase will be added every two weeks.
SEE THE FULL BREAKDOWN OF THE SCHOOL FEES ON THE IMAGE BELOW