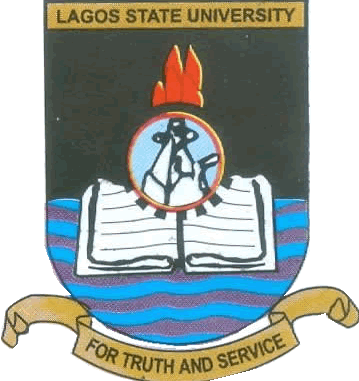 Curricula The curricula for the programmes shall be exactly as is obtainable in the School of Part-Time Studies.
That is, the course structure is the same. No more, no less. School Fees On completion of the screening exercise, you are advised to pay your School fees.
You can use any of the payment methods available after which a reference/password number shall be assigned to you.
The fees can be paid in installments as indicated in the School Fees payment corner. Late payment of fees after due date shall attract a 20% surcharge while student shall remain deactivated from the learning system until payment is made.
Course Registration After payment of School fees, students shall proceed to register for their courses online.
Courseware shall be available for the respective courses online. Also a list of recommended text is also available online. Registration after stipulated date shall attract a fine until registration is finally discontinued.
ID Cards A student ID Card will be prepared and posted to the student at specified address.
Classes; This is the core of the whole programme and it consists of several sections as follows
(i) Chat Session: This is an interactive online class, which shall be held by a tutor with about 25 students. It involves communication by text, video and audio as the case may be. Also quizzes can be administered during chats. Attendance, which is compulsory, shall be taken in this weekly prearranged discussion forum. Students who might have missed this session can access completed sessions for review while those that attended can choose to revise it. Copies can also be printed.
(ii) Seminars: A monthly weekend discussion class shall be organized for all students to enable them have a face-to- face contact with "egg heads" of the various subjects. Attendance of seminars are however optional for students.
(iii) Assignments: The Assignments for various subject are available in the respective assignment bulletins and completed work by the students can be upload to the appropriate lecturer's folder at stipulated times. Submission time and date of assignment is tracked by the system.
(iv) E-mail, Phone call, SMS and Fax: Students and lecturers can also communicate by e-mail, phone calls, SMS, faxes to clarify issues and discussions.
Timetable; A timetable of all the weekly and monthly activities of the Students shall be available on the web.
This will guide students on daily events as they may occur in their respective programmes and groups.
Library; An e-library of reference materials and books will be made available to students. They can reference these materials for their research work, assignments and self study.
Calendar; A standing calendar of the LASU, SPTS for 2 years shall be available at any point in time.
Examinations; Examinations shall be conducted at the same time as the traditional tutor-led classes of the LASU, School of Part- Time Studies. This is to guard against any dichotomy in the programmes and eventually the certificates. The examinations shall be held at the campus in Lagos. However, if we have a cluster of students in any particular location outside the state, the examination may be taken to them at a stipulate fee.
Retake/Carryover; Students shall register for their carryover/extra semester online. Please visit thecarryover corner.
Project; Students are required to come down to the campus for project defense. In the nearest future, the option of defending project via teleconferencing shall be explored.
Results; The results of semester examinations and eventually the graduation classes shall be made available online for the students/graduates and other interested parties.
Transcripts;  Graduates shall apply for their transcript online.
Academic Control; Academic control shall be as obtained at the LASU SPTS external campus from admission to graduation.
Transfers; Student should be able to transfer between the e-learning programme and physical classroom following the usual transfer procedure of the University.
Certificate; The certificates obtained in this programme shall be exactly as those issued by the University to all other graduates of the university.
THE LASU E-LEARNING COURSE MANAGEMENT SYSTEM
The LASU e-learning course management system is easy to use and is user friendly; it is very reliable and interactive. It contain a media library and also offers e-mailing services and who's online tools. This system provides an excellent assignment and grade tracking services, which makes the job of tutors very easy.
Last but not the least, the video and audio services available makes the online chats as interactive as a face-to-face classroom discussion and it also comes with a history of the session held which can be reviewed by students.