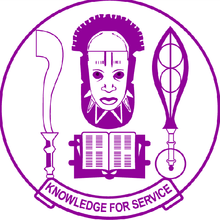 This is to inform the general public that the University of Benin (UNIBEN) Admission Screening Exercise for
2017/2018 Academic Session to be
conducted by UNIBEN CONSULT NIGERIA LIMITED, has been rescheduled to take place between
28th September, 2017 and 10th October, 2017 in designated centres within the Ugbowo Campus of the University.
The Screening Exercise shall be conducted using the Computer Based Test (CBT) mode .
All candidates are expected to be seated, latest one hour before the
stipulated time for their screening
exercise.
PLEASE NOTE: Only candidates who
applied through JAMB for the 2017/2018
UTME Admission and chose University
of Benin as First Choice and scored 200
and above are eligible for this Screening Exercise.
METHOD OF APPLICATION:
All applications should be made
between 8.00am 30th August 2017
and Midnight 23rd September 2017.
The procedure for the 2017/2018
Admission Screening application Click here to view.
The grouping of courses for Screening.
S/N GROUP COURSE CATEGORIES / FACULTY
1 SOCIAL SCIENCES
Social Sciences
Management Sciences
Education – Social Sciences
Education – Management Sciences
Mathematics and Economics
Statistics
2 PHYSICAL SCIENCES
Engineering
Environmental Science
Physical Sciences
Education – Physical Sciences
Technical Education
3 LIFE SCIENCES
Medicine
Dentistry
Basic Medical Sciences
Pharmacy
Life Sciences
Education Life Sciences
Agriculture
4 ARTS
Law
Arts
Education Arts
Candidates should go back on-line
on 25th September, 2017 to check for their specific Day, Venue and Time for the Screening.
NOTE that GSM phones and calculators
are NOT allowed.
Candidates,who pay after the deadline of Midnight 23rd September 2017 will not be Screened.