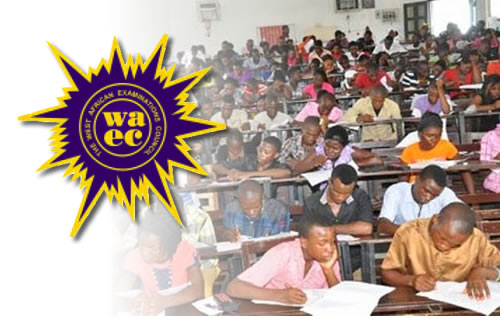 Exam Time: Thursday,14th September, 2017
Geography 3
(Practical and Physical Geography)
2.00pm – 3.50pm
===============================
INVITE 8 OF YOUR FRIENDS IN THE HALL TO EXAMHOT.COM IF YOU WANT US TO POST MORE ANSWERS.. 
++++++++++++++++++++++++++
KEEP REFRESHING THIS PAGE
++++++++++++++++++++++++++
GEOGRAPHY 3 THEORY PART FROM MR HILLZ
++++++++++++++++++++++++++++++++++++++
(1a)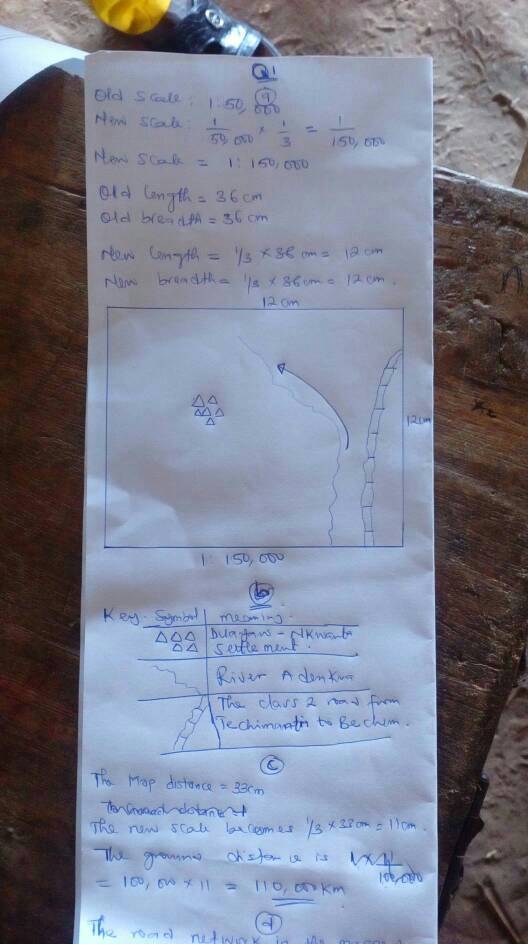 ++++++++++++++++++++++++++++++++++++++
(4a)
Solar system consist of the sun and the nine planets.The sun is at the centre of the solar system and all other planets revolve around it in their orbit
(4b)
(i)Merury:
-It is the smallest,hottest and closest planet to the sun
-It takes 88 days for mercury to go round the sun
-It has no sattelile of its own
(ii)Earth:
-It is the only planets which support the existence of plants and animals
-It take about 365 and quater days to complete its orbit
-It has one natural satellite called the moon which revolves eastwards around the earth in every 27days
+++++++++++++++++++++++++++++++++++++++++++
(6a)
Delta is a landform formed at the mouth of a river, where the river meets a body of water with a lower velocity than the river (e.g. lake or sea), resulting in the reduction in the river's capacity to transport sediment.
(6b)
(i) The presence of a large catchment, or drainage, basin.
(ii) They all are at the mouth of large river systems that carry large quantities of clastic sediments.
(iii) They are not near geologically active coastlines.
(6c)
(i) The river must have large load. This will be possible if there is active erosion in the upper and middle stages.
(ii) There should not be extensive deposition in the middle stage e.g. presence of lake in between or high evaporation rate (first).
(iii) The river's load must be deposited faster than it can be removed by the action of currents and tides.
+++++++++++++++++++++++++++++++++++++++++++
(7a)
(i) Temperature
(ii) Humidity
(iii) Precipitation
(7b)
(i) Topography
(ii) Effects of geography
(iii) Earth's surface
7c)
(i) Climate changes involving temperature affects man. Warmer temperatures make conditions more conducive to growing crops, which allows farmers to produce the food necessary to feed people and livestock. Adverse weather conditions, such as heat waves, droughts, flood and extreme cold, have a negative effect on agriculture, which reduces the available food supply.
(ii) Climate changes such as heat waves and flood can seriously impact health. These changes can also produce unhealthy water and limit or even deplete a region's food supply.
(iii) climate changes involving the planet's atmosphere can negatively affect human health.
Typinq…..
Mr hillz cares
++++++++++++++++++++++++++++++++++
Answers Loading…..
++++++++++++++++++++++++++++++++++