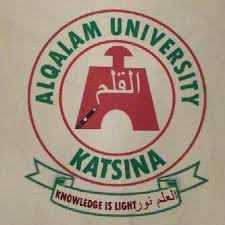 This is to inform all candidates who choose the Al-Qualam University during the 2017 JAMB UTME are hereby invited for the 2017/2018 Admission Screening Exercise.
Online applications is to commence on 11th September, 2017.
ELIGIBILITY
Candidates who choose the institution as FIRST CHOICE During the 2017 UTME
Candidates who scored 120 and above are eligible to apply.
NOTE: The 1st Choice Applicants Eligibility List has been uploaded. All Shortlisted Candidates in the list are confirmed eligible to apply. Click Here To Download.
METHOD OF APPLICATION.
Prospective applicants are to visit the institution portal https://forms.auk.edu.ng//
Click on the FORMS ON SALE Tab
Click on the APPLY LINK on the Post-UTME Screening Link
Applicants are to make a non-refundable fee of N2,500 online.
All payments are strictly online.
ONLINE PAYMENTS FRAUD ADVICE:
All applicants/students making online payments are strongly advised to beware of fraudsters!
They may appear as "nice people who want to help you", but never you trust any stranger with your card details!.
Do not ever give your card or reveal your card number, card PIN or password to anybody whatsoever!
Being careless about this advice could result into all monies in your account being stolen by strangers!
Please endeavour to always do things by yourself. If in doubt, please contact »Al-Qalam University Help Desk«
CLOSING DATE
16th September, 2017