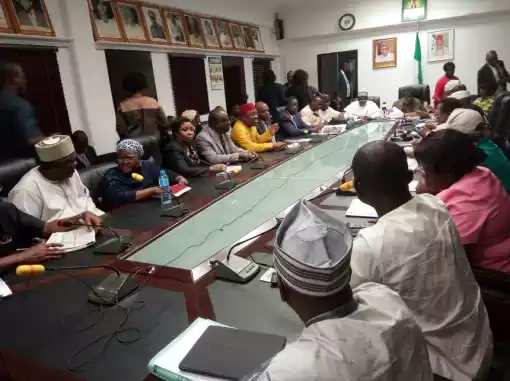 The striking university lecturers, ASUU, have agreed to consider the federal government's offer and suspend their strike.
The agreement comes after 12 hours, 30 minutes of a closed door meeting between ASUU and a government delegation in Abuja.
The leadership of ASUU, however, said though it accepted the proposal presented by the government, it will take the proposal to its members and get back to the government in a week.
Biodun Ogunyemi, the national president of ASUU, told journalists after the meeting that the union will come back after one week to take its final decisions.
"Now we have some concrete proposal that we will take back to our members for consideration," he said.
On his part, the Minister of Education, Adamu Adamu, said ASUU's demands have been addressed and the union will get back to the government in a week after consulting with its principals.
The meeting started 1:38pm on Thursday and ended 2:15 a.m. on Friday.