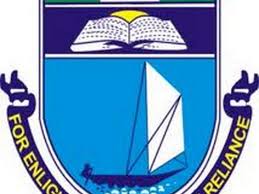 Latest update: The sale of postgraduate admission forms for 2017/2018 session has been extended to the end of September, 2017.
The extension became necessary considering the effect of the ongoing strike by the Academic Staff Union of the Universities (ASUU) on the level of subscription.
This is to inform the general public that the Sale of Application Forms for admission into the Graduate Programmes of the University of Port Harcourt in the 2017/2018 academic session has commenced.
Available Programmes And Admission Requirements
Click Here
Method Of Application
Application Fee of Fourteen Thousand Naira (N14.000.00) should be paid online at any of the following Banks: U&C Microfinance Bank, UBA, Fidelity Bank, Access Bank, Eco Bank, First Bank and Sterling Bank.
It is mandatory for every candidate to pay the sum of Six Thousand Naira (N6.000.00) for Prospectus.
Candidates should also visit www.sgs.uniportdatacenter.net/portal/application to download the Application Forms after payment.
Please note that payment for Application Form does not guarantee admission and the application fee is non-refundable.
ENCLOSURES TO ACCOMPANY THE SUBMISSION OF APPLICATION FORMS
Please enclose two copies of the following documents:
Degree/Postgraduate Diploma Certificate
NYSC Discharge Certificate or Exemption Certificate
O'Level Certificate
Birth Certificate/Affidavit of Age Declaration
Marriage Certificate/Newspaper Publication of Change of Name where applicable
Local Government Identification Letter and
Receipts of payment for the Form
For Further inquiries about 2017/2018 UNIPORT postgraduate admission, please contact the following between 9.00 a.m and 4.00 p.m., Monday to Friday.
THE GRADUATE STUDIES OFFICER
SCHOOL OF GRADUATE STUDIES – 07059243946
UNIVERSITY OF PORT HARCOURT
P. M. B. 5323, PORT HARCOURT.
OR
UNIVERSITY OF PORT HARCOURT
LIAISON OFFICE
NO. 6 HARARE STREET
WUSE ZONE 6 – 08037086089
ABUJA.
OR
UNIVERSITY OF PORT HARCOURT
LAGOS LIAISON OFFICE
23 BUSH STREET, OKUPE ESTATE, – 08023415448
MENDE,
MARYLAND, LAGOS.
CLOSING DATE: Completed Application Forms with all necessary enclosures must be returned to the Office of the Graduate Studies Officer, not later than September 31, 2017.