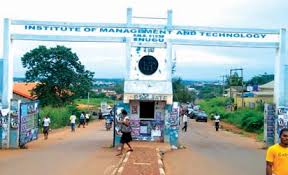 The Institute of Management and Technology, Enugu 2nd Semester Examination for the 2016/2017 academic session has been announced.
The IMT, Enugu commences her 2nd semester examination on August 28, 2017.
Timetables has been published at all various faculties.
IT Students are also to note that Purchase of forms can be done at the FCMB Okpara avenue after generation of invoice at the
School ICT Resources Center .
Good-luck To All Students!!!